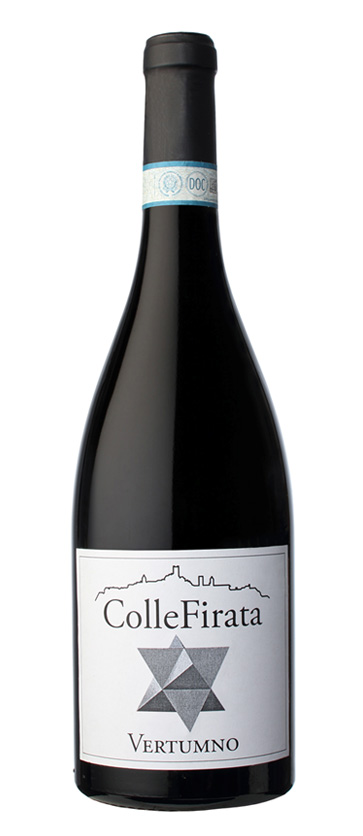 VERTUMNO
Monferrato Rosso DOC
The god who according to the Romans was responsible for the change of the seasons and the ripening of the fruits inspired the of name of this wine made entirely from Nebbiolo grapes. Thanks to the efforts of many local producers, from 2019, after a lengthy bureaucratic process, this product falls under the new and clearer appellation of Monferrato Nebbiolo (the older years remain under the general and uninformative appellation of Monferrato Rosso).
Anyway our Vertumno has effectively always been a Monferrato Nebbiolo Superiore, as it ages in wood for 20 months, which is longer than the prerequisite of the new appellation. These are the characteristics of this aristocratic grape variety that gives rise to the most celebrated wines from Piemonte: roundness mitigated by smooth tannins, vast complexity and fine balance, especially with aging. Generally Nebbiolos from Monferrato, a land forever devoted to wine production and culture, stand out for their genuineness as vine cultivation is still non-intensive. Specifically our Vertumno is well regarded by connoisseurs as a prestigious interpretation of Monferrato Nebbiolo and its qualities, including a long and wonderful aging potential once bottled.
As far as food pairing is concerned, let us recall those mentioned for Mediliano: red meat, in particular slowly cooked, truffles, porcini mushrooms, game and aged cheeses will all find in this wine a valid partner.
Finally, to those who are somewhat sceptical about the expression "meditation wine", we suggest sipping Vertumno while listening to some good music, leafing through an old photo album (ideally not on your smartphone…), contemplating past events or searching for inspiration for future endeavours.